Coronavirus Travel Update
Update: December 22nd 2022
Situation in this part of Europe is calm. There are occasionally increases of new cases of Covid-19, but life goes on normal.  There is no increased burden on hospitals and symptoms are mild. Most people recover it in a few days.
All travel restrictions are lifted since spring 2022, so there are no restrictions to enter or tavel within countries. Some countries kept mandatory wear of masks in hospitals. All public and travel services are running normaly, as they did before Covid-19.
For current situation please visit the following website https://www.arcgis.com/apps/dashboards/ead3c6475654481ca51c248d52ab9c61
Informations:February 22nd 2022

Situation is Europe regarding coronavirus are calming down. There are less cases of newly infected everyday and 14 days incidence is lowering, altough it still remains high. Also hospitals dont see significant increase in numbers of seriously ill anymore. More and more countries are lifting restrictions and most services are starting to work again normaly.
Informations: November 3rd 2021

Situation with Corona virus is getting worse again. Numbers throughout Europe are growing and the fastest growth of new cases are in our region (Central and SE Europe). Some countries are already starting with further restrictions and some are tightening restrictions to RVT (recovered, vacinated, tested) for entrance to indor areas (caffes, restaurants, museums, public transport), or even to RV (recovered or vacinated) + test, for entry into country to tourists from risky areas. For exact details you have to check entry restrictions for each country, as each country has different entry requirements and requirements to move around.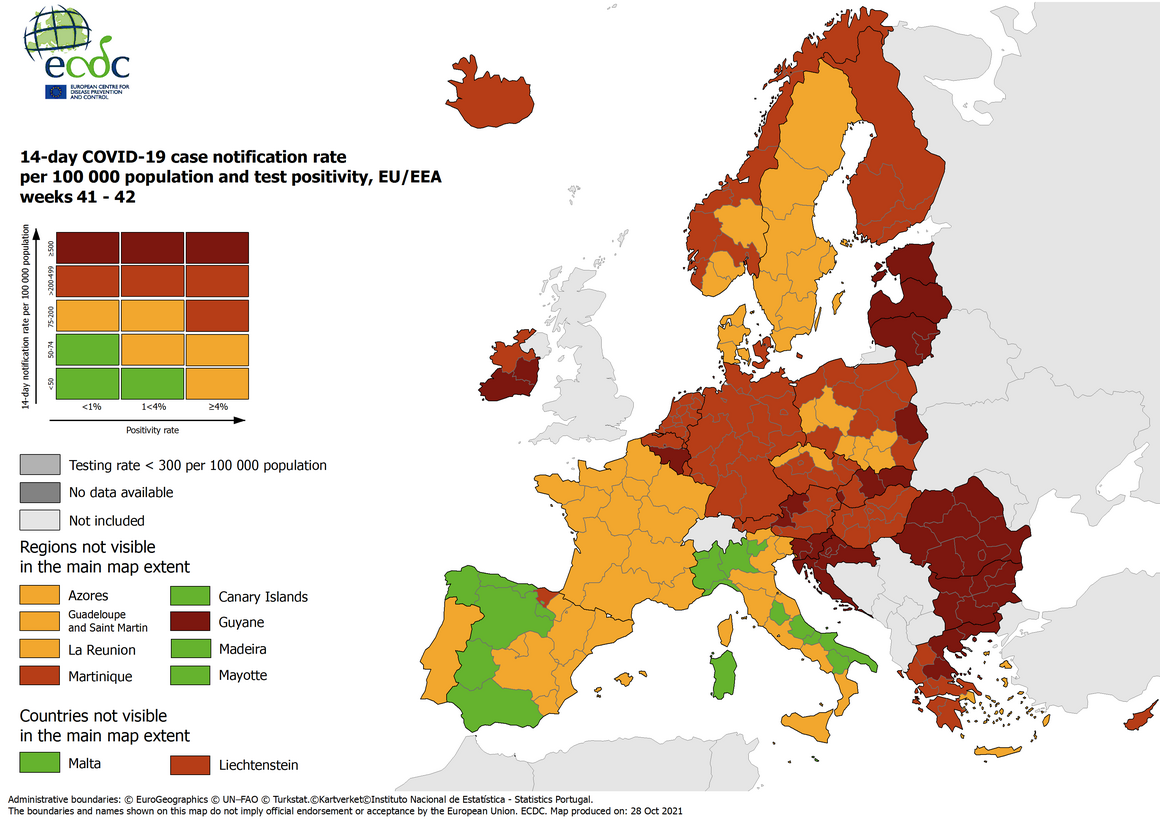 Informations:July 8th 2021

Most of our area is considered green and safe to travel.
Most EU countries adopted EU Digital COVID Certificate, which makes it easier to cross the border and with which a person proves that it has:
completed vaccination against COVID-19 performed at least 14 days beforehand
recovered from COVID-19 and the termination of medical isolation not older than 6 months
negative result for a rapid molecular or antigenic test performed in the 48 hours prior to entry into the country.
Green Passes must be in written in English, beside local language and can be presented in digital or printed formats.
*NOTE: that situation with COVID-19 is changing on weekly basis (or quicker) and that countries have their own restrictions or requirements to enter each individual country. That is why, please make sure that you have latest information from border police, before travel.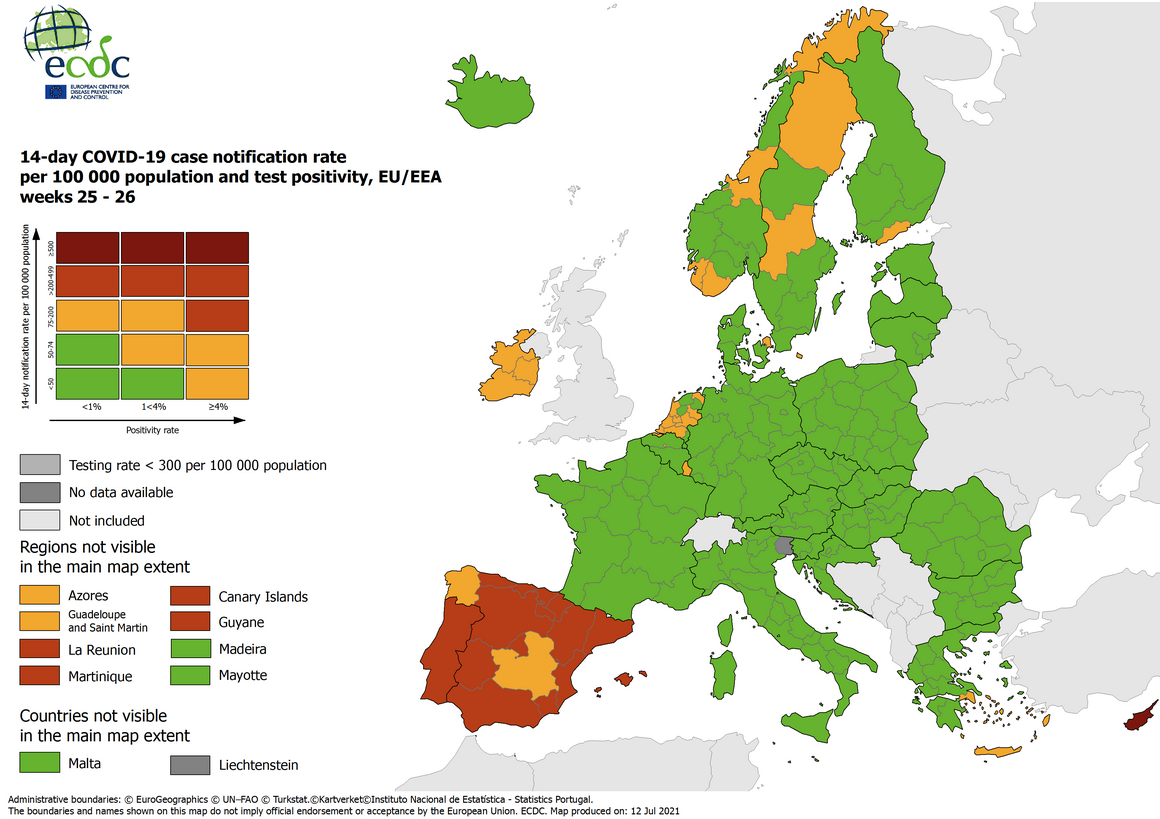 Informations: June 25th 2021

Travel with Movis Private Tours during Covid-19 epidemy
Coronavirus (COVID-19) precautions on our side:
Guides have been trained in enhanced hygiene and distancing standards and will wear masks in closed space (vehicle, hotel) or all the time if required by guest
Alcohol-based hand sanitizers are accessible and freely available inside vehicle.
Tour guide will make sure that social distancing rules are followed
Single-use surgical masks will be provided if you don't have your own
We ask that you bring your own medical face mask and gloves, but in the case of emergency, personal protective equipment will be distributed to you.
All vehicles are disinfected with alcohol after/before tours (All frequently touched surfaces inside your car/minivan/coach, including handles, doors, hard surfaces, seat belts, knobs and buttons, etc.)
Vehicles will be ventilated with outside air (fresh air)
Coronavirus (COVID-19) precautions on guest`s side:
Please respect social distancing rules all the time (at least 1m, or 2m when possible)
Please wear face cover while in the vehicle or other closed space (if you don't have your own, we will provide one for you)
If you develop any respiratory infection symptoms before, during or after the tour, please let us know.
When coughing or sneezing please use tissues or your elbow as cover
Wash hands with soap and water whenever possible, but especially after use of toilet, before and after meals.
Should an incident arise on trip, we will assist and direct distancing, local medic support and testing. We will liaise with local authorities to follow directives, which will vary across countries, and support you every step of the way.  Note that all costs in case of Covid-19 infection (tests, hospitalisation and possible quarantine) is at your own cost. We encourage you to make sure that your Travel insurance covers Covid-19 infections.
We ask that you please take personal responsibility for your wellbeing. This begins with packing any personal protective equipment and sanitisers you require. Please adopt physical distancing and hygiene practises throughout your pre-trip travel arrangements and follow all health instruction whether physical signage, or requests from our professional staff once you are holidaying with us.
Informations: October 26th 2020
2nd wave of Infections
In Europe we are facing with 2nd wave of Corona virus infections. Most countries are starting with lock-downs (or variations of lock down), since we have record numbers of infections every day.
In Slovenia we have daily well over 1000 infections per day (on some days were close to 2000). Number of infected people is growing and governments are stopping public life. First time in last 30 years we have police hour between 21-6 o`clock. Restaurants, museums, bars, shopping centres are closed. Open are only take aways and grocery stores, florists, pharmacies, petrol stations…
Travel for locals is from Tuesday October 27th 2020 restricted to municipalities.
Below is map of Europe of regions with 14 day Notifications per 100,000 (14-DNI) (Source: European Council – ECML  Covid, https://webcritech.jrc.ec.europa.eu/modellingoutput/cv/eu_cv_region/eu_cv_region_new_p_14.htm )
Informations: August 7th 2020
In last weeks we are facing "new vawe" of Covid-19 cases (5-30 daily). Each government prepared list of safe (green), potentialy safe (yellow) and not safe countries to travel (red).
Every 14 days (or sooner if situtaion drasticly changes) this list of countries is updated.
List of  countries that can enter Slovenia, without restrictions you can find on National Institute of public health.
Information: June 22nd 2020
Holidays are HERE!
Situation in Slovenia and in the countries around is calming down and borders are finaly open, so we can travel without restricitions within neighbouring countries. Quarantine still affecets non EU citizens.
More informations regarding situation and "safe countries" please read at the page of Slovenian Tourist Organisation.
Informations: May 18th 2020
In recent months the world has seen the emergence and spread of a new virus known as Coronavirus (Covid-19). The situation is constantly changing and new developments emerge every day. At Movis Private Tours, we know that this is a concern for our clients and we are closely monitoring and managing the situation. As always, our priority is ensuring the safety and wellbeing of our clients and staff.
We understand your concerns, and we are here to provide as much help, advice and assistance as we can, to ensure that your holiday proceeds as smoothly and safely as possible.
In response to the actions being taken by the Slovenian government to reduce the spread of COVID-19, Movis Private Tours is temporarily postponing all trips departing until the end of June when further steps regarding the situation will be taken.
Since situation in Slovenia (as well in most in regaion) is calming down, all our private tours scheduled for July and onwards are scheduled as normal for time-being. We surely hope that situation will get back to normal by then and we will be able to organize your holidays, especialy as Slovenia became the first European country to declare an end to the coronavirus pandemic in its territory on May 15th, although the government warned that some measures would have to remain in place for the time being. Slovenia has decided to allow EU nationals to cross the border at selected checkpoints, ending the policy of seven-day quarantine. Third-country nationals will be subject to a two-week quarantine, with some exceptions.
In the meantime we are happy to offer you any possible alternative options for your trip.
We appreciate your support during this challenging time and look forward to welcoming you when the time is right. Please feel free to contact us should you have any questions or concerns.
More information regarding – Coronavirus (Covid-19)
For more information, you may find useful the following link World Health Organisation (WHO)